Spring 2018 newsletter
President's Message
As the ASMH moves into spring it signifies that another great Annual Meeting is about to take place. It also means that this will be my last message as ASMH President.
It has been an honor and privilege to serve as your president. I greatly appreciate the support from the Board, the ASMH members and Mary Randall, ASMH Executive Director. During my tenure as president many historic events have taken place for the ASMH. We have made great strides in addressing our societal needs and have implemented new initiatives, with additional educational opportunities becoming available in the near future. The state of the ASMH is strong and its continued advancement relies on your participation, serving in whatever capacity that suits your strengths. This is a pivotal time in ASMH history, so this is the time to become involved.
I am proud and grateful for my many years of service to the ASMH. It has been a very rewarding and fulfilling experience. As I transition into my new role as Immediate Past President, I look forward to my continued work on the Board and dedication to creating new educational opportunities for ASMH members.
My sincerest thanks to all. I look forward to seeing you in Chicago for our 24th Annual Meeting.
Histologically yours,

Linda Cesario, DPM, HT (ASCP)
ASMH President
---
ASMH 2018 Annual Meeting Preview

The ASMH 24th Annual Meeting in Chicago is almost here! At the close of pre-registration, more than 260 histotechs have secured their spot at the 2018 Annual Meeting. Although pre-registration has closed, anyone interested in attending is welcome to register on-site. Please see below for on-site registration information. Following are some highlights and Special Event information to be aware of as the meeting approaches:
Pre-Conference Workshops
The ASMH is offering a full-day, pre-conference workshop program that will include hands-on sessions. Limited seats remain; confirm at the Registration Desk which workshops have additional availability. Sessions include:
IHC Phase I: Where do I begin?
IHC Phase II: The Technique of Immunohistochemistry
Implementing Procedure and Document Control in the Mohs Lab
Tipping your Cap for CAP: Tips on How to Make Inspections Go Smoothly
IHC Phase III: Immunohistochemistry Theory and Details for the IHC Lab
The A to Z of Mohs Procedures: Technical Guidance on the Potential Pitfalls
CLIA: What You Need to Know
Yoga
Tricks for Setting up Your New Mohs Lab
Theory and Procedures for Routine Staining of Mohs Slides
Learn more on the Annual Meeting web page.
Annual Meeting App
The ASMH's first-ever Annual Meeting mobile app will be available for download in late April. You are encouraged to access the ASMH Annual Meeting app to get the most out of the 2018 Annual Meeting. With access to the app, you'll get real time notifications – so you'll never miss out on any shared information. You'll have access to session evaluations and be able to share feedback quickly and easily. With the ASMH app, you'll be able to search through the database of presenters and session – even after the meeting is over! Access to documents and information long after the meeting has ended ensure that you'll always have all of the presented information at your fingertips.
The app is optimized for all devices, include laptops, tablets and phones -- and works across all mobile platforms like iOS, Andriod and Windows. Use the email address you used to register for the meeting to sign in and easily create a custom schedule with the sessions you plan to attend.
Step-by-step instructions will be made available via email at the launch of the app.
Special Events
Friday, May 4
Continental Breakfast
Continental breakfast will be provided to all meeting attendees from 7:00-7:30 am in the General Session room.
Networking Reception
A networking reception will take place from 5:00-6:30 pm in the Exhibit Hall. Light hors d'oeuvres will be served, along with beer, wine, and soda. Please join us to meet and network with fellow attendees and exhibitors.
Saturday, May 5
Annual Business Meeting (ASMH Members Only)
The 2018 Annual Business Meeting, scheduled from 8:45-9:45 am in the Continental Room A/B, will announce the 2018 Board of Directors election results, outline the ASMH year in review, and share plans and goals for the coming year. Only ASMH members may attend. Breakfast will be provided.
ACMS Anniversary Reception
Join colleagues and special guests to celebrate the 50th Anniversary of the American College of Mohs Surgery and honor the rich legacy of Dr. Frederic Mohs. Enjoy cocktails and hors d'oeuvres amid the historic charm of the Palmer House Hilton, where the Mohs College's first meeting was held 50 years ago.
Special invited guests will recount the early days of chemosurgery and the ACMS. Guests will be able to visit the room that held the first meeting 50 years ago. Prepare to enjoy the sounds of Chicago's own The Night Shift Orchestra as they perform throughout this very special evening. You don't want to miss this event! If you have not registered for the Anniversary Reception, visit the ASMH registration desk to purchase a ticket for $100. Celebrate in cocktail attire please.
On-Site Registration
Pre-registration is now closed, so those who wish to attend the meeting must register on-site. Please note that credit card is the only form of payment accepted. The ASMH Registration Desk will be open at the Hilton Chicago on the following days and times (subject to change):
Wednesday, May 2: 1:00 - 6:00 pm
Thursday, May 3: 6:30 am - 5:00 pm
Friday, May 4: 6:30 am - 5:00 pm
Saturday, May 5: 6:30 am - 4:00 pm
Contact Hours
The National Society for Histotechnology (NSH) approved the ASMH 24th Annual Meeting for Continuing Education Unit Contact Hours. Meeting attendees are responsible for signing in on the Attendance Record form at the Registration Desk, as well as tracking their session attendance and reporting it directly to the NSH for contact hour credit. There is no fee for this service. The NSH can be reached at (443) 535-4060 or histo@nsh.org.
Certificate of Participation
Please pick up your certificate of participation at the Registration Desk on Saturday, May 5.
Professional Headshots
Available FREE to all meeting attendees (optional). On Saturday, May 5 from 12:00 - 2:00 pm in the Exhibit Hall, professional headshots will be taken by our photographer. Images will be sent electronically following the meeting for personal use. All photos will be taken on a first-come, first-served basis until 2:00 pm.
Bring your Questions!
If you've been puzzling over a technical question or two lately, the meeting is an ideal opportunity to ask it. On both Friday and Saturday, visit the Troubleshooting Open Forum to have your questions answered. Drop your questions off at the Registration desk for prior to the start of each session.
Special thanks to our sponsors:

Sponsorship: PLATINUM Level
---
Studying and Preparing for Your HT Certification
by Terri Munday, HT (ASCP)
It is a major commitment to decide to study and prepare for the HT certification. I have been a histotech for more than 20 years. Probably like many of you, I kept procrastinating, and after 20 years of considering it, I finally purchased bunches of materials to study, and I studied and studied and studied (find that special book that speaks to you directly and use it); can't go wrong with that! Once I accepted a position at Dr. Mattei's Mohs Lab in Pinehurst, N.C., I bit the bullet and took the exam. I did not pass the exam the first time, however, I knew exactly where I needed to focus. Several months later, I took the exam and passed it. I had so much support from family, friends, my boss and a professional training service. Exactly two months later, I lead our very first CLIA inspection with no citations. Shout-out to all the trainers in New Jersey that helped and answered all of the thousands of questions that I had.
Moral of the story; any of you histotechs out there that are considering taking your certification exam - I certainly support and encourage you to do so! Take it for yourself and for the sense of accomplishment; it's not easy, but you can do it!
---
Histo Quiz
Have fun while testing your knowledge!
by Marie Tudisco, PhD, HT (ASCP)
Hematein

A) oxidizing extract from the logwood tree
B) stops bleeding
C) black iron containing pigment
D) all of the above

Polylysine

A) adhesive
B) electrostatic
C) antimicrobial
D) all of the above

Scott's tap-water

A) lithium carbonate
B) magnesium sulphate
C) ammonia hydroxide
D) none of the above

D-Limonene

A) hydrocarbon
B) found in allspice
C) glycol
D) none of the above

Toluene

A) lime oil constituent
B) aromatic hydrocarbon
C) tolu balsam essential oil
D) all of the above

Eosinol Y

A) mordant
B) free radical
C) bloodroot
D) all of the above

Zinc chloride

A) fixative
B) escharotic
C) natural plant dye
D) both (A) & (B)

Toluidine Blue

A) polychromatic dye
B) basic dye
C) binds to nucleic acid
D) all of the above
Answers: Please scroll to the bottom of newsletter for answers.
---
New Member Resources
Showcase your ASMH membership in your online profile
The American Society for Mohs Histotechnology has a rich tradition of dedicated members, and as such, you deserve a way to share with the world proof of the membership that you hold so dear. President Linda Cesario and the Board of Directors are proud to announce the creation of the ASMH Membership Marker. This graphic identifies the user as a member of the organization known as the preeminent resource for education and training in Mohs histotechnology. Please visit here to sign in, and download your marker. This marker can be used in your email signature, on your social media profile, or added to your professional online profile.
Please be reminded that you may not, in any way, alter, manipulate or change this graphic. Contact info@mohstech.org should you have any questions about proper use.

---
Biennial Workforce Survey Results
One of the benefits of ASMH membership is the biennial Salary Survey. Many of you participated in the survey this year - THANK YOU! Results from the 2017 Workforce Survey will be made available after the 2018 Annual Meeting.
---
Memories of Dr. Mohs
by Michael R. Hetzer **reprint from Volume 19, Issue 3, Fall 2014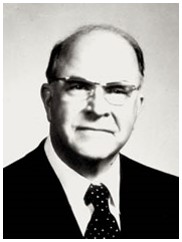 I first met Dr. Mohs in 1974 when I was introduced to him by one of his adoring patients. I was working part time doing checkout in a small grocery store that serviced a hotel two blocks from the University of Wisconsin hospital. This hotel provided temporary housing for many of the Mohs clinic patients. Sixteen years later I took a job as a technician in the lab of the Mohs surgery clinic.
My impression of Dr. Mohs was that of a stereotypic German grandpa. My oldest daughter referred to him as Grandpa Moses, and Dr. Mohs did love small children. He was a tireless worker who expected a strong work ethic from all who worked at the Mohs clinic. He wasn't a big fan of the holidays but he liked birthday cake and enjoyed celebrating birthdays and potluck lunches. He said to me on my birthday, "Mike, on your birthday you can do anything that you want so I'm glad you wanted to come in to work." During the annual Christmas luncheon he could always be found in the dessert room sitting next to and talking with the prettiest young nurse or resident.
Every morning around 10 am he and Drs. Larson and Snow and our fellows and visiting doctors would first gather in the room across from the lab where not only were the extra instruments kept, but also the Bunn coffee maker. Dr. Mohs would pour himself a china cup of black coffee and then everyone would follow him to the tiny microscope room to read that morning's first batch of slides. Dr. Mohs enjoyed his mid-morning cup of coffee and so did many others in the Mohs clinic. The department of surgery paid for this coffee service for many years.
There were two microscopes with teaching heads and Dr. Mohs would sit at the older microscope on the right so if there was a question at the microscope on the left, Dr. Mohs could just turn and look into the teaching head of that microscope. If there was a problem with a slide such as some missing epidermis, Dr. Mohs would personally bring the slide into the lab and explain what needed to be corrected. He liked to watch us prepare the slides and would often sit by me and talk and ask questions. We had a common background in that we both fixed radios (I also fixed TVs) while in high school and we both had switched from electrical engineering to zoology while at the University of Wisconsin.
Dr. Mohs would give slide presentations during the lunch hour on Thursdays, which was the clinic cleaning day. Anyone could bring their lunch and attend so I usually did. These slide shows could be pretty gruesome but I enjoyed how patient Dr. Mohs was in answering every question and explaining all the details. He wasn't as patient at the biannual Mohs meetings when various doctors would suggest different ways to improve the Mohs technique. He would usually just break into a talk by saying something like "we tried that in '53" or "why do you want to do things the hard way?" After Dr. Mohs stopped attending these meetings the attendance dropped dramatically.
When I first started working in the Mohs clinic, Dr. Mohs was there every day at least until lunch. He had retired in 1984 at the age of 74 as an emeritus professor in the department of surgery. Eventually he came in later in the day after the mail had arrived, and then he would only come in once or twice a week. He drove a big, slightly dented Cadillac (he had to squeeze this car around a corner and between two huge oak trees in order to park in his garage so no wonder it was dented), which I saw him neatly maneuver one day to avoid an accident with an inattentive driver. He started staying home to be with his wife Mary Ellen more, and my kids and I would see the two of them holding hands at concerts on the Wisconsin Capitol Square. When Mrs. Mohs passed away, I didn't see Dr. Mohs again until the 60th anniversary celebration at the Madison Club. After that I never saw him again. He died July 2, 2002.
---
January MTQA Recap and Preview of Upcoming Dates
On January 25-26, ASMH's Mohs Technician Quality Assurance Training Program held its first two-day training event of 2018. Those who attended this session honed their technical skills, learned new techniques, networked, and troubleshot problematic issues.
Our MTQA presentations included mapping/ inking, various embedding methods, H&E staining, management of irregular-shaped tissue and CLIA regulations.
Trainer demonstrations and lab instruction reinforced the lecture topics where attendees participated in customized, hands-on workshops. The trainees were receptive and enthusiastic in trying the different embedding methods. A staining wet workshop gave the trainees a better understanding of the histochemistry and the importance of the H&E staining procedure in producing high quality slides. Their own prepared slides were presented for microscopic review with faculty. All trainees practiced preparation of irregular-shaped tissue for cryosectioning. Frozen section technique was of tremendous interest, along with its troubleshooting "pearls".
Thank you to the talented and knowledgeable MTQA faculty, Linda R. Cesario, DPM, HT (ASCP), Daniel Gong, MS, MSO, C-PM, Norma Anderson, HT (ASCP) and Marilyn McCullough, CLT, for the valuable information presented, both in the lecture and workshop forums, and for making this event a success.
Two additional MTQA sessions are scheduled for 2018, and registration is already open for both. Please visit the ASMH website for more information on both the June 21-22 and October 18-19 sessions or, send a message to contact info@mohstech.org.
The MTQA Training Program was created by the ACMS to elevate the national standard of Mohs histotechnology and is the only ACMS-approved training program designed to help current Mohs technicians improve their skills and learn new techniques. MTQA trainers are approved for the program after an application process and slide review by a panel of ACMS surgeons, and are complete subsequent slide reviews periodically to maintain their status as trainers. Learn more.
---
Survey Responses Requested
The following short survey is being distributed at the request of Miami Dade College to ASMH members for the purpose of research/data collection, and has been reviewed and approved for distribution by the ASMH Board of Directors.
Please take a moment to respond. Your responses are appreciated.
Mohs Technician Proficiency Skills Certificate Program
Caridad Gutierrez, Program Coordinator
Miami Dade College's Histotechnology Program
Miami Dade College is considering the creation of a Mohs Technician Proficiency Skills Certificate Program for working Mohs technicians through the Continuing Education Department, as well as a Mohs Advance Technical Certificate Program for certified Histotechnologists who wish to learn and work as Mohs technicians. Miami Dade College has a National Accrediting Agency for Clinical Laboratory Sciences (NAACLS) and National Society for Histotechnology (NSH) recognized histotechnology program and therefore seeks to offer this training to those who wish to work as Mohs technicians as well as those who are Mohs technicians and need to upgrade their skills.
Please submit your responses by May 13, 2018.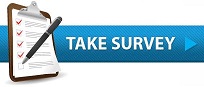 ---
Histo Quiz Answers
Answers: 1 (A), 2 (D), 3 (C), 4 (A), 5 (D), 6 (B), 7 (D), 8 (D)
Note to ASMH Membership Newsletter Readers:
Reference to any specific commercial product, process, or service by trade name, trademark, manufacturer, or otherwise throughout this e-newsletter, does not constitute or imply its endorsement, recommendation or favoring by the American Society for Mohs Histotechnology. The views and opinions of authors expressed do not state or reflect those of the American Society for Mohs Histotechnology.